Story
Special Adviser on Solutions to Internal Displacement visits Somalia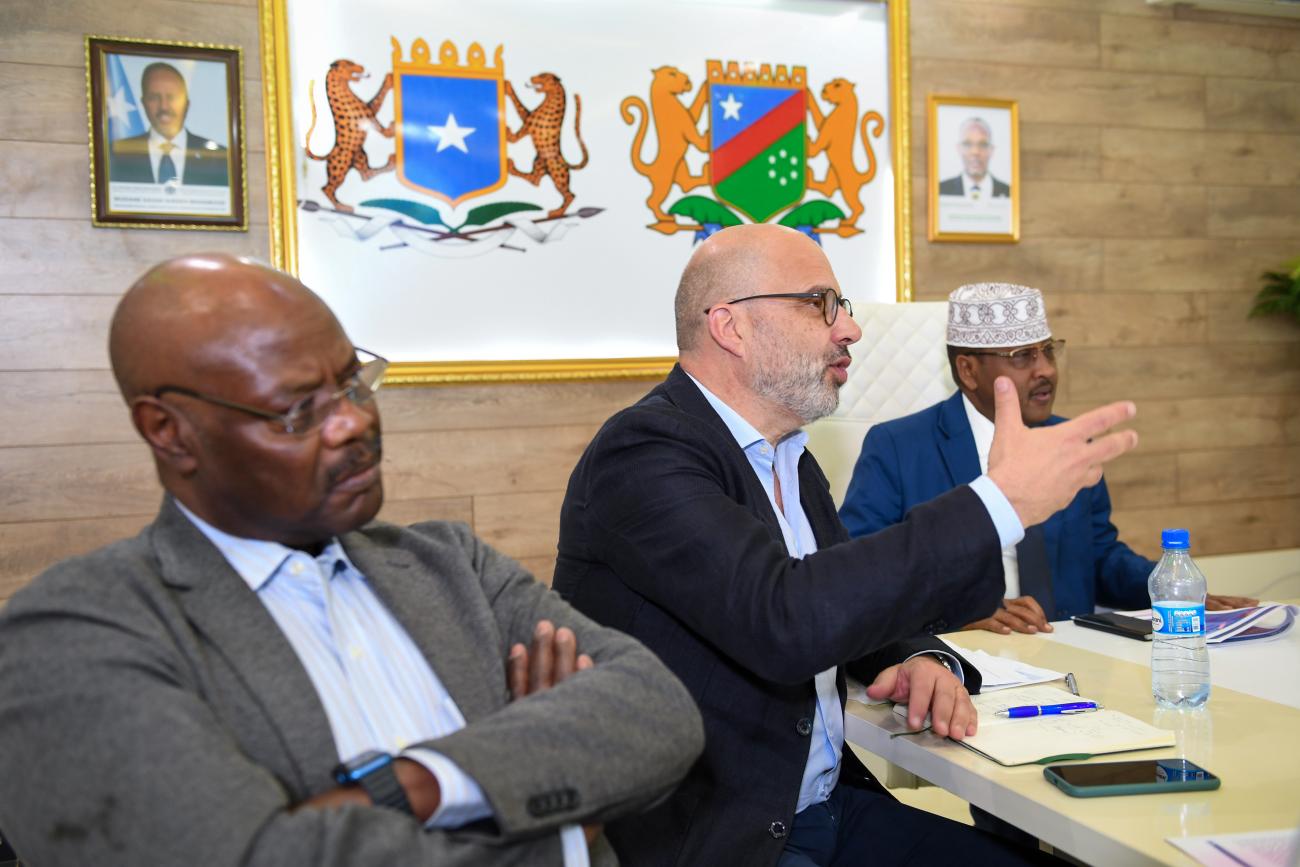 During the visit, Mr. Robert Piper met senior government officials and displaced Somalis.
Baidoa, 15 February 2023 – The United Nations' top adviser for finding solutions for internally displaced people completed his first visit to Somalia, which included meeting with both senior government officials and displaced Somalis.
"I have come to listen to internally displaced persons (IDPs) and understand their situation and learn from the UN family and our partners like the NRC [Norwegian Refugee Council] on how we are supporting you in this challenge," the UN Secretary-General's Special Adviser on Solutions to Internal Displacement, Robert Piper, told IDPs when visiting a settlement for them in the city of Baidoa.
"We sat with IDPs themselves and listened to their stories. We heard about some of the progress that has been made on their behalf. Above all many of them said they now feel safe. Those we spoke to now have a title on the property they live in which is a life changing development," he later added.
Mr. Piper's visit, from 12-15 February, was aimed at familiarizing himself with the issues in Somalia, as well as advocating for the operationalization of the Secretary-General's Action Agenda on Internal Displacement. Somalia is one of the 16 UN Member States selected to pilot the Action Agenda.
Three goals
Released in June 2022, the Action Agenda has three overarching goals: helping IDPs find a durable solution to their displacement, better prevention of new displacement crises from emerging, and ensuring that those facing displacement receive effective protection and assistance.
According to the United Nations, the three goals are inextricably linked as no solution is sustainable if another crisis is looming, no assistance will be sufficient if underlying drivers of displacement remain unresolved, and prevention cannot succeed if past crises have not been addressed.
Decades of conflict and violence coupled with recurrent droughts are the main triggers of internal displacement in Somalia, which currently has more than three million IDPs.
While in the Somali capital of Mogadishu, Mr. Piper met with the country's Prime Minister Hamze Abdi Barre, to discuss the government's plans to help the country's internally displaced and efforts to tackle the root causes of internal displacement.
Baidoa visit
During a field mission to Baidoa, the largest city in Somalia's South West State, Mr. Piper met with government officials, including Baidoa's mayor, and visited the Goorisane 2 and Yarabi settlements to see how the UN and non-governmental partners are supporting government efforts to address immediate and long-term needs of displaced communities. He also interacted with the settlements' residents.
"It is one thing to have a house, it is another thing to make sure that people have a livelihood. It is one thing to have a health centre, but it needs to be good enough to meet the needs of everyone 24/7 not just in the daytime for light medical care," Mr. Piper said. "It's humbling to realize how much more there is to do," he continued, "but we need to take the lessons from Somalia and apply them across the globe."
The Action Agenda builds on the report of the UN Secretary-General's High-Level Panel on Internal Displacement and sets out 31 commitments by the UN system to better resolve, prevent and address internal displacement crises.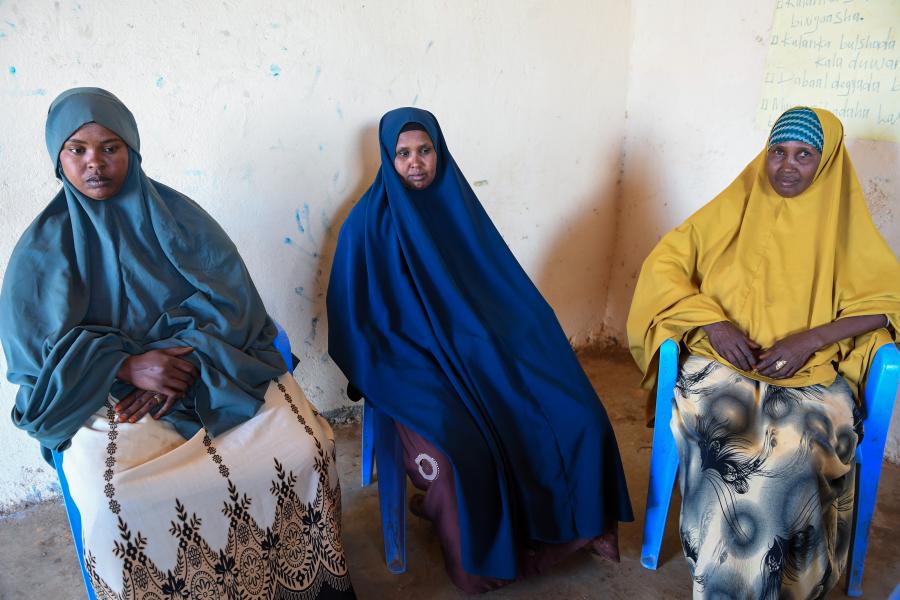 UN entities involved in this initiative
IOM
International Organization for Migration
UNDP
United Nations Development Programme
UNHCR
United Nations High Commissioner for Refugees