The UN has been engaged in Somalia since its independence in 1960, undertaking activities that help alleviate poverty and suffering, encourage development, support peacebuilding and security and mitigate the effects of the conflict on the Somali people.
The UN's various mandates are currently implemented through 26 Agencies, Funds and Programmes (both resident and non-resident), one political mission (UNSOM) and one logistical support mission (UNSOS). 
On 1 January 2014, the UN became a structurally integrated presence with UN entities working in close cooperation and thorough joint programmatic interventions across the UN Country Team (UNCT) and UNSOM, especially in the areas of governance, including constitutional review and elections, rule of law, including police, justice and corrections, as well as security, gender equality, human rights, advocacy for Internally Displaced Persons (IDPs) protection in key areas in south and central Somalia, and disengaged combatants. 
While Somalia has made significant forward strides in recent years, the UN recognizes that further progress in Somalia's peacebuilding and state-building enterprise is based on our collective ability to work across the humanitarian, development and peacebuilding agendas in a coordinated and holistic manner. Without comprehensively addressing the multiplicity of issues facing the country, our collective gains will remain fragile and reversible. Furthermore, the humanitarian situation remains precarious for much of the population. Somalia experiences major rapid and slow onset climate-induced shocks on a two to five-year cycle, with flooding, cyclones and particularly drought as the main causal factors. Over two decades of armed conflict and the presence of violent extremist groups, combined with nascent state institutions, have also profoundly affected the country's resilience to recover from both climatic and human induced shocks.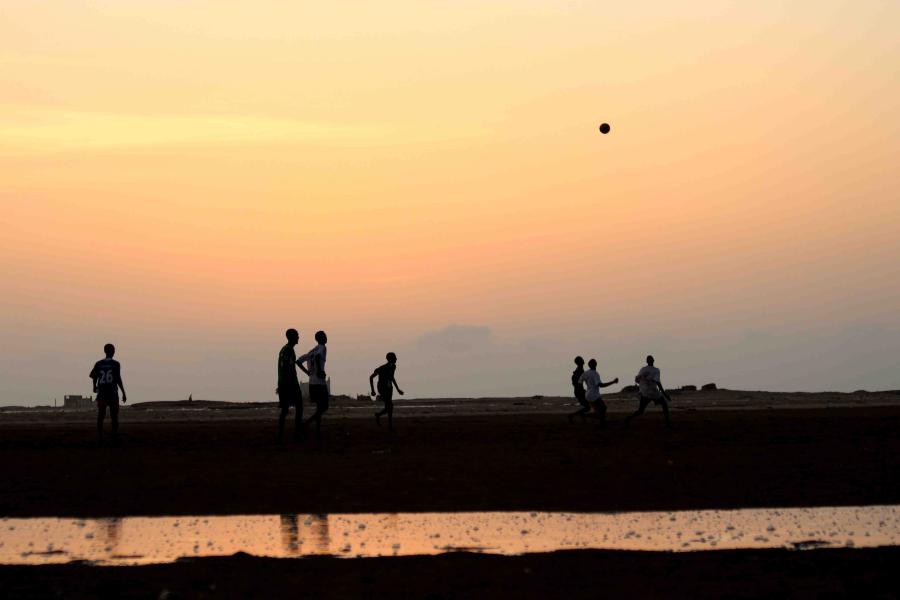 The UN in Somalia recognizes that increasing the resilience of Somalis requires a coordinated approach among stakeholders across all sectors. This approach seeks to undertake longer-term development  interventions that address the underlying causes of recurrent human and nature induced humanitarian crises. It is only through collective and coordinated efforts across the UN, and with the Somali government and people, can progress towards achievement of the Sustainable Development Goals (SDGs) be realized. 
The UN's contribution to the realization of these objectives are undertaken through the UN Sustainable Development Cooperation Framework (UNCF) for Somalia 2021-2025. This represents the contribution of the United Nations to Somalia's ninth National Development Plan (NDP-9) and our commitment to securing peace, stability, and prosperity for all Somalis in support of the 2030 Agenda and the Sustainable Development Goals.
Milestones
1
The adoption of the National Roadmap on Inclusive Politics by the Federal Government generated momentum to advance Somalia's peacebuilding and state-building agenda.
2
In the Transition Plan adopted in March 2018, the Federal Government and Federal Member States set out a vision for security in Somalia to align national and international efforts to assume responsibility for security.
3
To enhance the capacities of state bureaucracies to operate as effective and efficient government institutions, the UN supported bodies at various levels of government to become better organized,  structured and more delivery oriented.
4
UN supported the development of a government-led Recovery and Resilience Framework (RRF) to ensure that resources are used to address immediate humanitarian needs even as development-oriented interventions continue to pursue longer-term solutions. 
5
UN supported the strengthening of health governance and health system preparedness and response to epidemics, non-communicable diseases, malnutrition and maternal and child health, and capacity building and development of the health sector.
6
UN supported the development of policies and systems for addressing sector-wide education inequalities while contributing to the creation of quality and safe learning environments that are accessible to all.
7
While providing access to both emergency and sustainable water supplies, the UN also contributed to the formulation of policies to increase access to safe quantities of water.
8
Technical assistance was provided to private and public Somali stakeholders to build an environment that is conducive to enhancing productive sector initiatives, increasing access to sustainable  energy solutions, and creating jobs and economic opportunities for all.
9
The UN further supported increased production and profitability levels in agriculture, livestock and fisheries.
The Sustainable Development Goals in Somalia
The Sustainable Development Goals are a global call to action to end poverty, protect the earth's environment and climate, and ensure that people everywhere can enjoy peace and prosperity. These are the goals the UN is working on in Somalia: